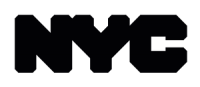 notes et liens concernant new-york

Indie / underground gaming place in manhattan (workspace, events). Visited on the 05/03/2018.
Rules of the place:
Babycastles is a community committed to being a safe, respectful and positive environment -- supporting artists and guests by providing a space for free expression of all people. Upon entry, all attendees agree to respect personal boundaries and take responsibility for their actions and experience.
Babycastles will not tolerate language or behavior that is oppressive. We define oppressive behavior as:
Any kind of uninvited physical contact, sexual or otherwise
Comments or other behaviors that are racist, sexist, homophobic, or transphobic, ableist, classist, ageist, or otherwise discriminatory
Deliberate intimidation
Harassing photography or recording
Sustained or willful disruption of events, programming, or services
Current address: 145 W.14th St. - Downstairs - NY, NY 10011