(22 intermediate revisions by the same user not shown)
Line 3:
Line 3:
 

quoi et où à new-york

 

quoi et où à new-york

 
 
−

== Sub-cultures ==

+

== Sub-cultures

 
+
 
+
 
+

==

 
 
 

=== Babycastles ===

 

=== Babycastles ===

Line 84:
Line 87:
 

* [https://www.fpnyc.com/ website]

 

* [https://www.fpnyc.com/ website]

 
 
−

== High culture ==

+
 
+

 

 
+
 
+

 

 
+
 
+

 

 
+
 
+

 

 
+
 
+

 

 
+
 
+
 
+
 
+
 
+

 

 
+
 
+

 

 
+
 
+

 

 
+
 
+
 
+
 
+

 

 
+
 
+

 

 
+
 
+

 

 
+
 
+

 

 
+
 
+

 

 
+
 
+

 

 
+
 
+

 

 
+
 
+

 

 
+
 
+

 

 
+
 
+
 
+

 

 
+
 
+

 

 
+
 
+

 

 
+
 
+

 

 
+
 
+

 

 
+
 
+

 

 
+
 
+

 

 
+
 
+

 

 
+
 
+

 

 
+
 
+

 

 
+
 
+

 

 
+
 
+

 

 
+
 
+

 

 
+
 
+

 

 
+
 
+

 

 
+
 
+
 
+
 
+
 
+

 

 
+
 
+
 
+

 

 
+

== High culture==

 
 
 

=== New museum ===

 

=== New museum ===

 
+
 
+
 
 
 

[[File:New-museum-a1 neu.jpg|400px]]

 

[[File:New-museum-a1 neu.jpg|400px]]

Line 113:
Line 196:
 
 
 

=== Pionner works ===

 

=== Pionner works ===

 
+
 
+
 
 
 

[[File:Pionner-works-building.Jpeg|400px]]

 

[[File:Pionner-works-building.Jpeg|400px]]

 
 
 

''Pioneer Works is a cultural center dedicated to experimentation, education and production across disciplines. Through a broad range of educational programs, performances, residencies and exhibitions, Pioneer Works transcends disciplinary boundaries to foster a community where alternative modes of thought are activated and supported. We strive to make culture accessible to all.''

 

''Pioneer Works is a cultural center dedicated to experimentation, education and production across disciplines. Through a broad range of educational programs, performances, residencies and exhibitions, Pioneer Works transcends disciplinary boundaries to foster a community where alternative modes of thought are activated and supported. We strive to make culture accessible to all.''

 
+
 
+
 
 
 

[[File:Pionner-works-solidlightworks.jpg|link=https://pioneerworks.org/programs/solidlightworks-all-night/|400px]]

 

[[File:Pionner-works-solidlightworks.jpg|link=https://pioneerworks.org/programs/solidlightworks-all-night/|400px]]

Line 127:
Line 214:
 

* 9:00 PM David Grubbs – Harmonium  

 

* 9:00 PM David Grubbs – Harmonium  

 

* 10:00 PM [https://myspace.com/cspenceryeh C Spencer Yeh] – Violin & Voice (continuous violin play, no melody, just a musical texture)

 

* 10:00 PM [https://myspace.com/cspenceryeh C Spencer Yeh] – Violin & Voice (continuous violin play, no melody, just a musical texture)

 
+
 
+
 
+
 
+
 
+
 
+
 
+
 
+
 
+
 
+
 
+
 
+
 
+
 
+
 
+
 
+
 
+
 
+
 
+
 
+
 
+
 
+
 
+
 
+
 
+
 
+
 
+
 
+
 
+
 
+
 
+
 
+
 
+
 
+
 
+
 
+
 
+
 
+
 
+
 
+
 
+
 
+
 
+
 
+
 
+
 
+
 
+
 
+
 
+
 
+
 
+
 
+
 
+
 
+
 
+
 
+
 
+
 
+
 
+
 
 
 

== Books ==

 

== Books ==

Line 137:
Line 283:
 

[[File:Edge-magazine-isseu316-march-2018.jpg|link=https://en.wikipedia.org/wiki/Edge_(magazine)|150px]]

 

[[File:Edge-magazine-isseu316-march-2018.jpg|link=https://en.wikipedia.org/wiki/Edge_(magazine)|150px]]

 

[[File:2600-34-3 Cover.jpg|link=https://www.2600.com/|150px]]

 

[[File:2600-34-3 Cover.jpg|link=https://www.2600.com/|150px]]

 
+
 
+
 
+
 
 
 

* [https://imagecomics.com/comics/releases/multiple-warheads-ghost-throne Multiple Warheads: Ghost Throne] -  Story / Art / Cover: Brandon Graham -  Diamond ID: DEC170617

 

* [https://imagecomics.com/comics/releases/multiple-warheads-ghost-throne Multiple Warheads: Ghost Throne] -  Story / Art / Cover: Brandon Graham -  Diamond ID: DEC170617

Line 145:
Line 294:
 

* [[wikipedia:Edge (magazine)|Edge]] - issue 316, march 2018 - by Future PLC

 

* [[wikipedia:Edge (magazine)|Edge]] - issue 316, march 2018 - by Future PLC

 

* [[wikipedia:2600: The Hacker Quarterly|2600: The Hacker Quarterly]] - autumn 2017 - [https://www.2600.com/ official website]

 

* [[wikipedia:2600: The Hacker Quarterly|2600: The Hacker Quarterly]] - autumn 2017 - [https://www.2600.com/ official website]

 
+
 
+
 
+
 
 
 

== References ==

 

== References ==

Line 150:
Line 302:
 

<references/>

 

<references/>

 
 
−

[[Category:US]]

 
 

[[Category:New York]]

 

[[Category:New York]]

 

[[Category:Trip]]

 

[[Category:Trip]]

 

[[Category:Videogame]]

 

[[Category:Videogame]]

 

[[Category:Museum]]

 

[[Category:Museum]]
---
Latest revision as of 22:33, 7 November 2018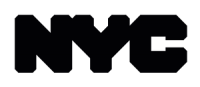 quoi et où à new-york
Sub-cultures[1]
Babycastles
(collective/co-working)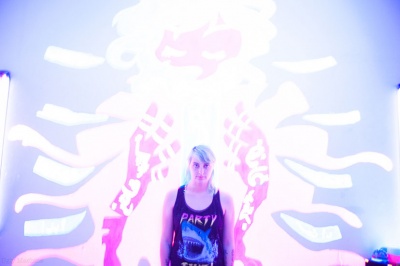 Indie / underground gaming place in manhattan (workspace, events). Visited on the 05/03/2018.
Rules of the place:
Babycastles is a community committed to being a safe, respectful and positive environment -- supporting artists and guests by providing a space for free expression of all people. Upon entry, all attendees agree to respect personal boundaries and take responsibility for their actions and experience.
Babycastles will not tolerate language or behavior that is oppressive. We define oppressive behavior as:
Any kind of uninvited physical contact, sexual or otherwise
Comments or other behaviors that are racist, sexist, homophobic, or transphobic, ableist, classist, ageist, or otherwise discriminatory
Deliberate intimidation
Harassing photography or recording
Sustained or willful disruption of events, programming, or services
Playlist:

Death by audio arcade
(collective)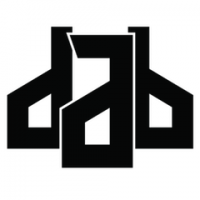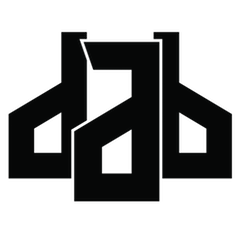 The Death By Audio Arcade is a series of local multiplayer arcade cabinets produced by local indie game developers that originate from Death By Audio, Brooklyn's influential DIY music venue.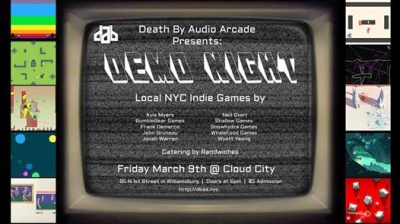 Event i went to: DBAA NYC Dev Demo Night
Playlist:

Forbidden planet
(shop)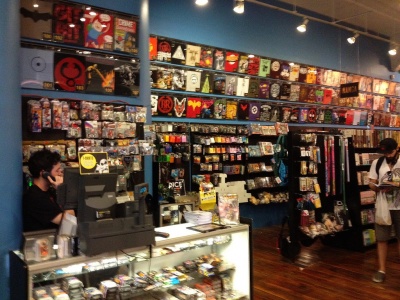 Tons of comics & collectables + two/three shelves of indie/self-published fanzines (the one i went for). See list of books below.
Address: 832 Broadway, New York, NY 10003
School for poetic computation
School for Poetic Computation is an artist run school in New York that was founded in 2013. A small group of students and faculty work closely to explore the intersections of code, design, hardware and theory — focusing especially on artistic intervention. It's a hybrid of a school, residency and research group.
presentation night - 20180308
intro speech
art school: white male dominated field - racism
practice, craft &
ideas/intention <> skills
being an artist: becoming unconfortable + connect with others
what the technologist can learn from artists
poetry through machines
invention vs innovation
innovation > linear
invention > transgressive
future outside of the efficiency idea
explore science, apply technology to produce poetic gestures
student 1 nabil hassein
book African Fractals - ron eglash
afrotectopia?
student 2 playdo.io
india > groping machine
machine-wants-to=know.tumblr.com
hardness = code softness = art
student 3 futurelaws.org @alaidi
1 drawing / day for 1 year
student 4
atta-matic series (++)
student 5 syd they/them isthisnow.com
gender focused
student 6 yael dinoor
hotel room > client create narrativces that are deleted by the personal
student 7 kelly monson orgone-coin.gltch.me
celltower,town
student 8 @yellsheard
computer science & art
rebecca solnit - feminism
/////////////// break
ideas > spin-off in europe? support form? model > read doc online -> promotion, etc. find a place - 10 weeks program - price? organisation? structure, etc. how many teachers, etc.
Address: 155 Bank St., New York, NY 10014
High culture[1]
New museum
(contemporary art museum)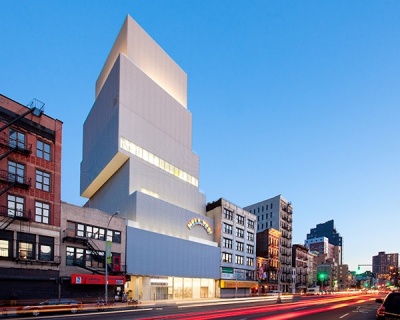 New Art, New Ideas
---
Exhibition #1: 2018 Triennial: Songs for Sabotage
Artworks:
---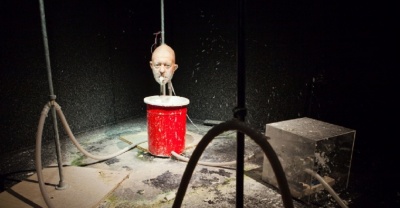 Exhibition #2: Nathaniel Mellors: Progressive Rocks
Info:
Address: 235 Bowery New York NY 10002 USA
Pionner works
(exhibition / residency)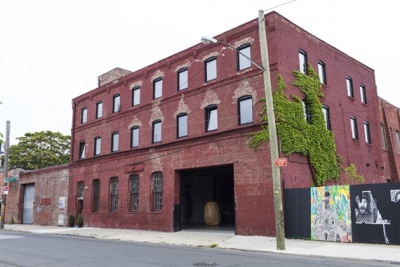 Pioneer Works is a cultural center dedicated to experimentation, education and production across disciplines. Through a broad range of educational programs, performances, residencies and exhibitions, Pioneer Works transcends disciplinary boundaries to foster a community where alternative modes of thought are activated and supported. We strive to make culture accessible to all.
Interesting fact: organisation of residencies for visual artists & technologists. To keep in mind.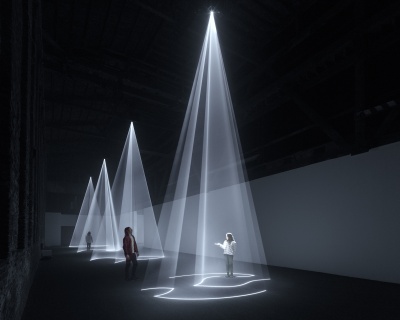 Event #SolidLightWorks All night with Anthony McCall light installation and performance all night long.
Seen:
8:00 PM Sophia Brous & CJ Camerieri – Voice & Trumpet
9:00 PM David Grubbs – Harmonium
10:00 PM C Spencer Yeh – Violin & Voice (continuous violin play, no melody, just a musical texture)
Info:
Address: 159 Pioneer Street in Red Hook, Brooklyn
Metropolitan Museum of art (MET)
(fullstack art)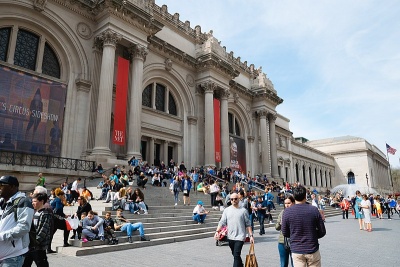 The Met presents over 5,000 years of art from around the world for everyone to experience and enjoy. The Museum lives in three iconic sites in New York City—The Met Fifth Avenue, The Met Breuer, and The Met Cloisters. Millions of people also take part in The Met experience online.
The museum is huge and conceived like a maze (in my point of view). They recreate interiors (louis XVI, a church, frank lloyd, etc.). Impressive collection of Oceanian art. The bookshop is one of the greatest i've seen, by the quantity & quality of books.
Interesting sub-sections:
Tips:
The full ticket (25$) grant you access to the whole museum for 3 days. So don't rush and prepare a sketch book + camera to spend 12/15 hours in this gigantic collection of artworks. Collection covers all continents for ancient arts. There is also a modern section for paintings and scultuptures. Eating is over-priced, with basic sandwiches at >14$.
Info:
Museum of Modern Art (MoMA)
(mainstream museum)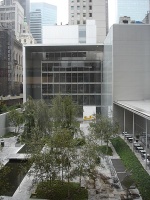 At The Museum of Modern Art and MoMA PS1, we celebrate creativity, openness, tolerance, and generosity. We aim to be inclusive places—both onsite and online—where diverse cultural, artistic, social, and political positions are welcome. We're committed to sharing the most thought-provoking modern and contemporary art, and hope you will join us in exploring the art, ideas, and issues of our time.
The MoMA is not targetted towards study and academics. The full tickets costs 25$ and the number of pieces is far fewer than in MET.
Temporary exhibition: Thinking Machines: Art and Design in the Computer Age, 1959–1989
OCR-A, Digital Typeface: American Type Founders (1966)
Channa Horwitz, Sonakinatography I Movement #III for Multi-Media (1969) & Sonakinatography I Movement #II Sheet B 1st Variation (1969)
Waldemar Cordeiro, Gente Ampli*2 (1972)
Cedric Price, Generator Project, White Oak, Florida (1976-78)

list of pieces on eyeondesign.aiga.org

Info:
Books
References
↑ 1.0 1.1

sub-cultures : par opposition à high-culture (au singulier), sub-cultures désigne des oeuvres qui ne sont pas reconnues par les institutions culturelles (qu'elles soient publiques ou privées), qui ne cherchent pas à l'être voire qui veulent consciemment les éviter. Il s'agit de pièces qui ne font que peu de concessions quant à leur forme et/ou à leur contenu, ce qui les rend réfractaires à un classement standardisé. Elles sont difficiles à localiser puisqu'elle bénéficient de peu de couverture médiatique et sont noyées dans le flux d'informations entourant des pièces plus conventionnelles. Ces différents aspects les gardent dans des cercles hermétiques, en général un réseau proche et informé. Une des caractéristiques des artistes actifs dans ces milieux est leur choix (conscient ou fataliste) de rester relativement pauvre et méconnu du grand public. L'autre est leur communication, assez peu efficace, puisque comme leur pièces, ces artistes sont hors-cadre. Le qualificatif s'applique aussi aux lieux dans lesquels ces artistes travaillent ou présentent leur travail.
high-culture : par opposition à sub-culture, high-culture définit des pièces et des lieux faisant partie du réseau officiel de l'art. Les artistes actifs dans ce milieu sont en général respectueux des dogmes et enjeux des institutions, conformant leur pièces à leurs attentes. Cet ajustement n'est pas nécessairement préjudiciable aux pièces ou à la démarche de l'artiste. Le mythe de l'artiste reconnu internationalement, la star quand il s'agit d'un individu ou le label quand il s'agit d'un collectif, est une image fondamentale de la high-culture. L'espoir de vendre cher va de paire avec cette renommée, les pièces étant évaluées sur base de la cote des artistes. En reliant la valeur symbolique à la valeur financière, un artiste ne vendant pas n'a aucune valeur symbolique. Le processus de sélection est psychiquement violent pour les artistes qui tente de pénétrer dans cette aristocratie. Plus visible que la sub-culture, la high-culture est par définition difficile d'accès et très contraignante quant à ses frontières.